Content Management System
When we build you a website, we also provide you with a Content Management System so that you can edit your website yourself. We only use 'open source' content management systems, which means you own your website and you remain master of your own destiny. We assume you wouldn't want it any other way!
Our Content Management Systems produce great results through search engines and are ultra easy to use. They're really flexible and can cater for anything from a large online shopping website with hundreds of products to a more simple business brochure website.
Our regular systems of choice are concrete5 for 'brochure' websites, and concrete5 and 'WooCommerce for WordPress' for ecommerce websites. Both have had nothing but great feedback from our clients. Even the most un-techie person finds them very easy to use and edit, but we still provide full training and support whenever it's needed. If you were to ever have any problems while editing, if you need extra training, or need any additional members of staff trained to update your site content, this is all inclusive with your hosting and support package.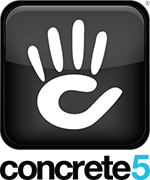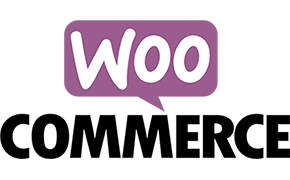 Concrete5 in Action
What 'Open Source' Means for You
For several years we've only used 'open source' Content Management Systems. Open source means the system has a free license and - most importantly for you – it means that you own your website. Sometimes people ask us for a 'Wordpress website', but what they usually mean is they want an open source website. Wordpress is another open source Content Management System.
Why do we use open source? Well, we don't agree with tying people to a lifelong contract with us. We believe that if someone pays for an object or a service, it should be theirs to do what they will with it. All information, passwords, login details we keep on file for safe keeping while we host your site, but you will always have ownership of everything. We're proud of our company ethics and customer service and it's definitely what makes us stand out from the crowd.
Responsive Website Design
Our websites can also be responsive to make it mobile friendly. A responsive or mobile website is simply one which expands and contracts to fit the size of the screen. Any images resize, but the text remains the same size so that it can be read easily on a mobile device such as a tablet or a smartphone. The concrete5 content management system uses the latest Bootstrap technology, which is the most popular framework for responsive, mobile first, website design
Contact us if you'd like to get more out of your internet presence