Our Partners
Howick Lions Club
In the Lions Club of Howick they make a special effort to maintain a culture of fun, fellowship and community service. They try not to take themselves too seriously but do try to accomplish, in a business-like manner, a wide range of community activities.
Designer Websites is very proud to have built the Club's national website and to sponsor the Howick Club by providing the website hosting service: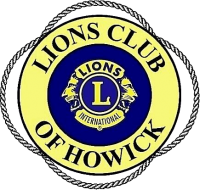 Child Safety Handbook
The Child Safety Handbook was first published in February 2006 with the aim of promoting community awareness about the prevention of sickness and injury and enhancing health and well being among young New Zealanders. The handbook is distributed free to Year 8 students at schools across New Zealand.
DW are proud sponsors of 'Internet and Phone Safety' section of the Child Safety Handbook.