Using Social Media to Drive Traffic to Your Website
Apr 8, 2016 by Paul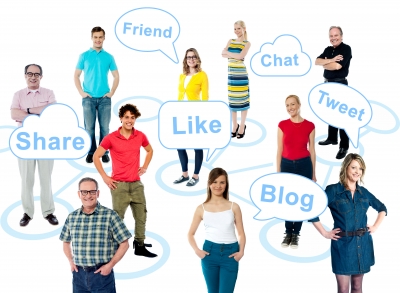 Social media optimisation is the buzzword in online marketing today, but understanding how to effectively manage social media to drive traffic to your website is a bit trickier.
Adding Backlinks to Your Website
Take a look at your social media sites. How often are you sharing content without a clear link back to your company's website? Probably more often than not! If you find that you've fallen into this trap, don't beat yourself up because it's a very common mistake.
Company's can get so fixated with the idea being on social media, because they feel they have to be, that they lose focus on why they are on social media - which is to drive traffic to your website! 

More traffic to your website, means more page views on your website, which in turn helps lead to a higher ranking. This is one of the basic objectives of search engine optimisation (SEO).
Your website should be the central hub of all your online activity, with all social media posts linking back to your website. Every piece of content you create should drive potential customers back to your website, not just back to your social media page. First, you should include the link to the relevant webpage on your site in every content post. Using a tool like Bit.ly, you can shrink those unsightly links down to keep them from eating up too much space on your post. 
Not only should you include a link to the relevant page in the post, but if you are creating images, infographics, and videos, then they should also contain your brand name and web address. This guarantees that no matter how your information is found, you will still get that marketing boost. 
Using Open Graph on Your Website
Ensure that when you are sharing your blog posts on social media, they are driving your traffic back to your website. This seems like common sense, but with sites like LinkedIn, Tumblr, and Facebook, marketers find themselves falling into the trap of forgetting to incorporate links back to their website. The easiest way to stop this from happening is to install Open Graph on your website. Open Graph was developed by Facebook and it's designed to optimise the way your pages and images are shared on social media sites.
Adding Social Media Links on Your Website
Lastly, do not forget to add social media links on your website. You can even incorporate the updates of your social media feeds on your website to allow visitors to your website to see the information you share on social media as well. 
If you need help incorporating social media into your website, contact us.
image courtesy of stockimages at FreeDigitalPhotos.net
Share

Tags