Designer Websites can work with you to develop a social media strategy that ties in with your other digital content so it reflects your brand and seamlessly integrates with your website.
The Importance of Incoming Links
By using social media channels such as Facebook, Instagram and LinkedIn, you can develop a link-building strategy to build your brand and contact your target audience faster, more often. The more you share content from your website the more 'Google friendly' your site will be. This is because the more external links you have coming in to your site, the more favourably Google will view your website, which in turn will help increase its ranking.
Our managed SEO service includes working with you to identify which social media channels are the best one for you to reach your target market. Each social media channel works differently for certain markets, products and services, so it's important to get it right.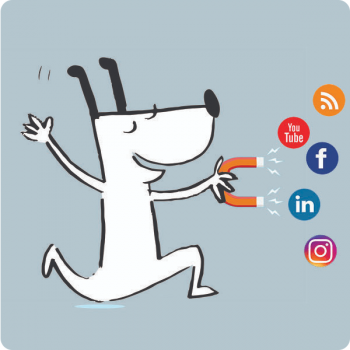 Paid Social Media Advertising
Advertising through Facebook, Instagram and LinkedIn can be powerful, cost effective tools for reaching your target market. When correctly setup, and integrated with Google Analytics, you can clearly measure your return on investment in terms of generating leads and sales.
If you want to confidently maximise your investment in social media, provide great customer service and connect with those that matter, then get in touch, we'd love to help you.
Contact us today about making social media work for you