Website Copywriting Services
Professional Copywriting
You can choose to have some (or all) pages written by our professional copywriter.
We'll create engaging, sales-driven copy for you based on the findings of our keyword research. We'll ensure the keywords are included in the best places to help optimise your on-page SEO. You can then upload this copy yourself, or we can do it for you (see Content Loading below).
| | |
| --- | --- |
| Our Website Copywriting Services Include | |
| | |
| --- | --- |
| Weekly Blog Writing Service | |
Write a unique, relevant article of approximately 250 words in length once a week and post it on your website for you
Share each article on up to two of your social media platforms (e.g. Facebook and Google+), with a link back to your website (critical for growing traffic to your site)
Submit each post to Google, which will encourage the search engine to crawl your site more regularly (vital for ranking purposes)
Note, that for us to be able to post and share your blogs, we'll require access to your website's content management system and your social media sites.
---
Investment = $450 plus GST per month. This service runs from month to month for as long as you require the service and you can cancel at any time.
Enquire Now
We can also include an image with each post for an additional $100 plus GST. Research shows that posts with images connect better with people, and with search engines. When shared in social media, a strong image increases click throughs to your site.
Need more than one post a week or longer articles? No problem, just get in touch and we can tailor a blog writing service to your exact requirements.
| | |
| --- | --- |
| Creating New One-Off Web Pages - Full Service | |
If you need new pages added to your website about a product or service
If you need one-off blogs on specific subjects
If you need more flexibility on adding new pages as and when you need
With our 'one-off' service we:
Write a page of copy of approximately 250 words in length
Upload the copy onto your website, include page heading 'tags' and link keywords to other pages on your website - Note - we'll require access to your website's content management system
Add page titles and page descriptions (called 'meta tags')
Submit each new page to Google to encourage the search engine to crawl and index the page
---
Investment: $175 plus GST per page
| | |
| --- | --- |
| Creating New One-Off Web Pages - DIY | |
We create professional copy for you and you upload it to your website
We understand that you may prefer to upload your content to your website yourself, or you may have a 'static' website with no content management system.
We can send you a page of approximately 250 words of text with the headings, titles and meta description clearly marked.
Custom tailored - Need pages of more than 250 words in length, or require something different to what's included above? Not a problem, just get in touch and we'll provide a free quote tailored to your needs.
---
An investment of $120 plus GST.
Refresh of Existing Content
If your website hasn't been updated for a long while and the content is stale, then the chances are that your website probably isn't ranking as well as it could be. We can help to re-invigorate your website by giving the content a 'zhuzh up'!
Typically, we'll undertake a keyword analysis first to understand the keywords (i.e. search terms) people are using to look for your products and services online. Then we'll review your existing copy, optimise each page to include those keywords and review / rewrite each of your website's page titles and page descriptions.
How much does this cost? We'd love to be able to tell you here, but it depends on how large your website is and how many pages you want us to review. The best thing to do is to get in touch with us and we can take it from there.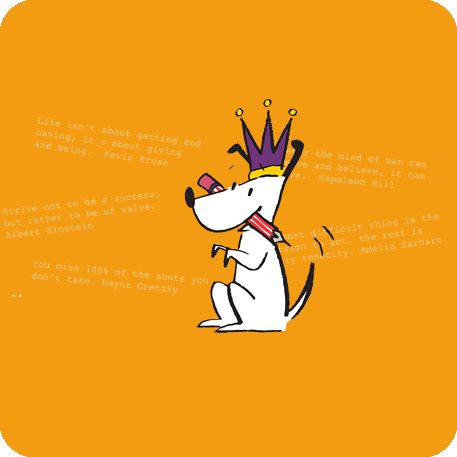 Professional Website Copywriting at an Affordable Price
If you need inspiring content for your website at an affordable price, then we'd love to help. Our copywriting professionals can write about pretty much any subject, regardless of how niche or technical you think it may be.
Stale websites that are rarely updated tend to rank poorly in search engine results, particularly in a competitive market. Search engines prefer websites which grow and websites which are social. Whilst a visually enticing website design is important for branding and creating a professional image, it's the website copy content that plays a vital role in improving website ranking and converting your website visitors into enquiries. For example, adding a 'blog' to your website, adding new relevant articles regularly and sharing them on your Facebook page, you can increase your site's popularity and ranking for the search phrases you're aiming to rank for. This is a key component of search engine optimisation.
But writing fresh, interesting content regularly can be a real headache - it's just one extra thing to have to do and it's easy to put off. That's where our website copywriting services come in!
Reasons to Use a Professional Website Copywriting Service
Content writing for websites is very different to writing a brochure or newsletter because it requires both copywriting and technical skills.
Website visitors want copy that's short and sweet but still compelling and enaging to read - with a clear 'call to action' to aid navigation.
There's more to it than just writing great copy because content writing for websites is also technical. Search engines want your web pages to use proper heading structures (called H tags), include links to other pages on your website, and contain well written, relevant page titles and page descriptions.
Since most website pages are shared on social media sites by copying and pasting the URL, it's also important to make use of Open Graph tags to control how your content appears in social media. Otherwise, you're leaving it up to the social media platform to 'guess' about the title, description, and preview image for your content
The purpose of a blog is not to write about Auckland house prices (unless you're a Real Estate Agent) or what you had for dinner last night (unless you're Gordon Ramsay). The purpose is to write about your products and services. The hard part of course is knowing what to write about, using keywords, keeping it interesting and doing it regularly! So that's where we can help.
It's enough to make your head spin! So take advantage of our website copywriting services and let Designer Websites take your website to new heights!
Related Articles
For further information, read our latest blog posts about blogging and the value of good content:
Designer Websites, for all your website copywriting and blogging needs